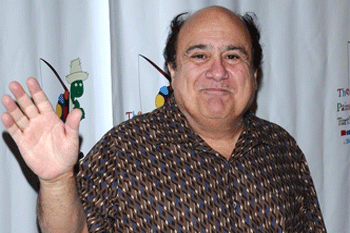 Opposing politicians chucked insults at each other as a Tower Hamlets council meeting descended into chaos.
During the filmed meeting, Labour councillor Joshua Peck called for a standards investigation after he claimed Independent councillor Anwar Khan had called him a 'racist piece of s**t' off-camera.
Earlier, Cllr Khan had been recorded mocking the appearance of Labour group leader, Cllr Sirajul Islam, labelling him Hollywood actor Danny DeVito.
Tensions boiled over when Cllr Peck switched off the microphone of Cllr Khan, who raged: 'It [turning off his microphone] goes to the heart of the point I've been raising over the last four weeks that the Labour administration – the white elite – do not want talented Bengalis to speak.'
Cllr Lesley Pavitt, who chaired the meeting, struggled to keep control of the meeting, attempting at one point to get the council's cabinet member for resources, Independent councillor Alibor Choudhury, evicted for 'more than offensive' comments.
Councillors disrupted the meeting by chanting, shouting and jeering at various points.
Photo: s_bukley/Shutterstock.com