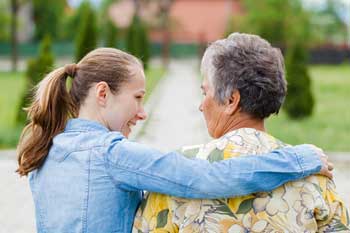 The Government is pursuing thousands of carers for repayment of overpaid care allowances despite not knowing the impact this will have, auditors say.
The Department for Work and Pensions pays £66.15 a week in Carer's Allowance to people who earn less than £123 a week and provide at least 35 hours of care a week to someone who receives a qualifying disability benefit.
On occasion, carers are overpaid or underpaid because of either an error or, in the case of overpayments, fraud.
The National Audit Office, responding to concerns raised by MPs, has carried out an investigation into the level of overpayments and repayments being made by the DWP and carers.
The report revealed that the DWP is detecting 'significantly more' Carer's Allowance overpayments than has generally been the case over the past half a decade.
The department detected 93,000 overpayments in 2018-19 compared with an average of 41,000 a year detected in the previous five years due to an increase in staffing levels and new systems.
The audit also found that the DWP is seeking more repayments from carers for overpayments of Carer's Allowance.
The Department for Work and Pensions aims to recover around £150m from carers where it is deemed the carer was at fault for an overpayment over £65.
It is looking for repayments from just under 80,000 carers for overpayments detected in the years up to now.
Just over half of these debts are under £1,000. However, there were 133 individuals with outstanding debts of over £20,000.
The DWP takes the money back by reducing benefits although legislation caps the amount that carers have to repay each week.
According to the NAO investigation, the DWP does not know how these repayments affect carers or the disabled person they care for.