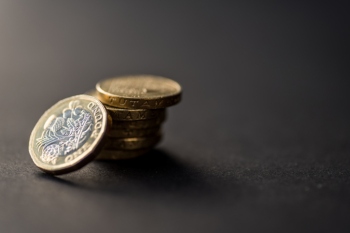 A 'chronic' lack of funding for council services amid soaring demand means many communities face a 'long slog' out of the COVID-19 pandemic, MPs warned today.
The Public Accounts Committee report said that, despite 'much-heralded' Whitehall investment in specific local government programmes, the sector was still £8.4bn annually worse off than before the austerity drive of 2010-11 began – and dealing with far higher demand.
MPs concluded there was a 'real risk' that local government will merely be able to 'stand still' – and 'not address the significant service pressures and risks which have built up as their funding fell in real terms by over 50% in the decade'.
The report also warned that council plans to address their financial woes – such as buying properties for income - 'do not always go to plan … and in some cases have led directly to the failure of local authorities'.
MPs claimed the Government has been 'blind to the extreme risks of commercial investment by cash-strapped councils' while council spending on governance has declined and audits have fallen into disarray.
The PAC urged the Department for Levelling Up, Housing and Communities (DLUHC) to improve its financial data collection, identify and tackle risks to councils' sustainability, address audit problems, and better assess the impact of Spending Review decisions.
Chair of the PAC, Meg Hillier, said: 'Four local authorities have effectively gone bust since 2018 and there are worrying signs that more are getting into a similar position - but DLUHC has been almost wilfully blind to the parlous state of local government finances.'
Ms Hillier added that the department had 'dawdled and dragged its heels' on 'long-promised and overdue reform' while 'relying on a deteriorating system of shockingly late and patchy local audits'.
She said this offered 'little accountability for local service users who now face both tax hikes and service cuts' and 'too little early warning where problems are growing'.
Ms Hillier continued: 'Many parts of the economy and the population face a long slog out of the pandemic, and every pound wasted and lost to this chronic lack of accountability and transparency makes it all that much harder.'
A DLUHC spokesperson said: 'We are giving councils the resources they need to maintain and improve their services, with an additional £3.5bn being made available for 2022-23.
'We've been clear that councils must be transparent about their finances, which is why we're providing them with £45m to support with the costs of strengthening their financial reporting.'