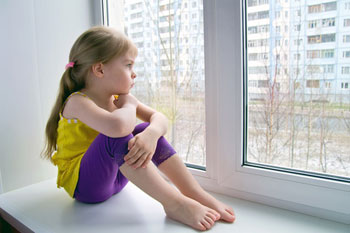 Council chiefs have warned that the care system is 'reaching breaking point' as figures reveal that the number of children in care has risen by more than a quarter over the past decade.
The Local Government Association (LGA) has released data which shows the number of children in care has increased by 28% in the past 10 years and has now reached 78,150 children.
This increase in demand is combining with funding shortages to put immense pressure on the ability of councils to support vulnerable children and young people, the LGA warned.
Councils have seen a 53% increase in children on child protection plans in the past decade and a 139% increase in serious cases where the local authority believes a child may be suffering – or likely to suffer – significant harm.
'These figures show the sheer scale of the unprecedented demand pressures on children's services and the care system this decade,' said Cllr Judith Blake, chair of the LGA's Children and Young People Board.
'This is unsustainable. Councils want to make sure that children can get the best, rather than just get by, and that means investing in the right services to reach them at the right time.'
Cllr Blake also insisted that councils need to be given a seat at the table for the care system review which the Government has promised.
'It needs to ensure that children's services are fully funded and councils can not only support those children who are in care, but provide the early intervention and prevention support that can stop children and families reaching crisis point in the first place,' she said.
Commenting on the LGA's findings, Sam Royston, director of policy and research at The Children's Society, said: 'Children and families are continuing to pay the price of years of cuts to local councils.
'Vital early intervention services, which can prevent the need for children to go into care, have been scaled back – fuelling pressure on the system and damaging the ability of councils to care for some of the country's most vulnerable young people.
'Without the right support children in care are more likely to be unhappy, go missing from home and be at risk of criminal and sexual exploitation.'
'The £1bn a year extra pledged by the Government over the course of the next Parliament covers the entire social care system, including adult care, and while welcome falls far short of what is needed to offer children and their families the support they deserve,' Mr Royston continued.
'The Government's promised review must address this funding shortfall and seek to improve not only councils' capacity to support children in their care – but also their ability to offer the early help needed to prevent children going into care in the first place.'