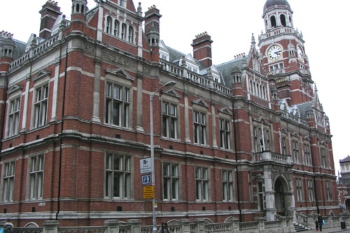 Croydon LBC has warned that it may have to stop some services and reduce the number of staff it employs in order to live 'within its means' over the next three years.
The council yesterday published financial recovery plans after it was forced to issue a Section 114 notice earlier this month banning all new expenditure, with the exception of safeguarding vulnerable people and statutory services.
The London borough faces a revenue shortfall of £22m and a potential budget shortfall in the current financial year of around £66m, as well as £47m of cuts next year. After a public interest report by auditors, it was forced to issue a Section 114.
The local authority has now published a renewal plan which, it says, 'would enable it to become a financially sustainable council by 2024.' It includes proposals to stop some services and change the way others are delivered. Staff numbers will also be reduced.
'Croydon is facing an unprecedented financial crisis and although we have taken some significant steps to address this we need to do more,' said council leader Hamida Ali.
'Our absolute priority is to balance our books, live within our means and offer the good value for money services our residents need and expect from us.
'From keeping our streets clean and safe to looking after our most vulnerable residents, our renewal plans set out how we will rebuild our council to deliver quality core services, where they matter most.
'To achieve this we will have to do less but do it better. That means we will need to make some tough choices now and concentrate our efforts on services that make the biggest difference for Croydon.'
If the plans are approved by cabinet tomorrow, then there will be a consultation ahead of finalising next year's budget in February. They will also be submitted to the Government as part of the council's bid for financial support.
Sarah Ironmonger, a director of Grant Thornton, told the meeting that she had found it 'somewhat frustrating' that the council's budget gap had actually increased from £65m in May to £66m in November.