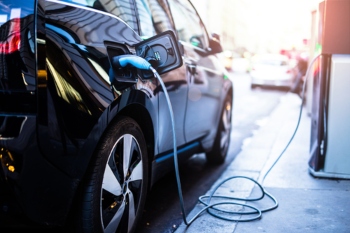 Crowdfunding platform Abundance Investment Ltd has launched an offer to fund the roll out of electric vehicle (EV) charging infrastructure throughout the Greater Manchester area.
Iduna Electric Vehicle Charging Infrastructure plc is raising £4m through an offer of 5-year secured debentures – regulated and tradable bonds – which pay 9% interest per year over the life of the investment to finance the installation of 50 new EV chargers in Greater Manchester.
The chargers will run on 100% renewable electricity supplied by Octopus Energy.
Delivered in partnership with Transport for Greater Manchester (TfGM), the scheme aims to encourage the uptake of electric vehicles by making more chargers available to those who do not have access to a home charger.
The roll out of more public access charge points will also help overcome 'range anxiety' – one of the major barriers to EV adoption.
Bruce Davis, co-founder and managing director, Abundance Investment, said: 'Greater Manchester is taking the lead on rethinking the way its citizens travel around their city, which will require changes of behaviour but also investment in infrastructure to encourage and enable everyone to choose green alternatives.
'To realise the potential for electric cars as part of that overall strategy we need to invest in innovative companies like Iduna who are creating a well-designed charging network to support the shift away from fossil fuel powered vehicles.'
Asif Ghafoor, CEO, Iduna, commented: 'The electric vehicle revolution is now firmly upon us. We believe that many people want to play an active role in the climate change challenges we all face and will embrace the tools that will make a positive difference.
'Our aim is to accelerate the delivery of electric vehicle charging infrastructure using the latest charging technology, data analytics and experienced supply chain partners. We are starting with Greater Manchester, one of the first cities to recognise the climate emergency and well placed to become a leading light in the UK's transition to low carbon transport.'