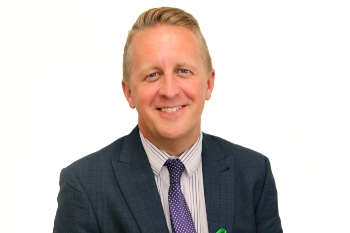 The pipeline of care workers needed in order to meet the demands of an ageing population is drying up and housing providers are facing an increasingly worrying skills shortage.
And though the Government launched its 'Made with Care' campaign on Wednesday 3 November in a bid to tackle the recruitment problem in adult social care, Housing 21 believes there are more fundamental problems that must be tackled first in order to plug the workforce gap.
The recent Skills for Care report 'The state of the adult social care sector and workforce in England 2021' revealed the full extent of shortages, with around 105,000 vacancies advertised daily, and the average sick day rate almost doubling over 12 months, from 5.1 to 9.5 days.
In addition to the impact the pandemic has had on the care sector, staff retention rates also remain low, with a turnover rate of more than a third (34.4%) sector-wide. The pipeline of new workers is further hindered by the loss of foreign workers following Brexit travel restrictions and the misguided perception of care as a career that provides a lower wage than other comparable sectors.
What could be done beyond applying sticking plasters at an industry and government level to ensure the pipeline of care workers remains consistent and talent is retained?
Retention
Both housing providers and government bodies must act to change prevailing inaccurate views surrounding care worker roles. 'Made with Care' goes some way in emphasising the rewarding aspects of these roles, but more awareness of career progression potential is needed, as well as the transferability of existing skills people may possess.
A shift in negative perceptions of care work around pay and limited prospects must be unlocked to boost current staff levels, while also building a solid pipeline of new recruits.
The Government's proposed £162.5m boost, with £35.4bn earmarked over the next three years from the health and social care levy (£500m of which will be spent on workforce) is welcomed by Housing 21 and wider social housing providers. However, the Care Quality Commission has already voiced concerns that this does not go far enough to address the deeply-rooted challenges the industry faces.
Additionally, the IFS has suggested the levy requires a further £19bn in funding to make even the remotest difference to the crisis; greater government support and a united approach is clearly needed to tackle the issue.
Wider recruitment
Lack of awareness of career progression in care worker roles has left a crisis that will persist for the foreseeable future if no action is taken. A complete reassessment in approach to careers in care is what is needed - alongside long-term planning for financial investment.
At Housing 21, our employee spend totals over £70m per annum – investing in the progression and training for our people has resulted in a substantially lower turnover rate (16.2%) than the sector average (34.4% – Doing the Right Thing Report 2021). Although the priority for tackling this crisis should be on reducing the current shortfall of care workers, a focus on retaining emerging talent already within the industry - at all levels - is equally important to prevent a cyclical problem.
The future is not entirely bleak for the care sector. Our sector's talent has weathered the storm of the pandemic and emerged with a greater sense of the value of their work and a belief in care as a rewarding career path.
Yet without action, and with a growing older population to serve, we risk severely impacting quality of care. A united front across the social housing and care sector is urgently needed, coupled with increased policy-level government support to raise awareness of the value of the caring roles and to ensure that the care sector can continue to deliver quality care for the UK's older population.
Kris Peach is executive director of extra care at Housing 21