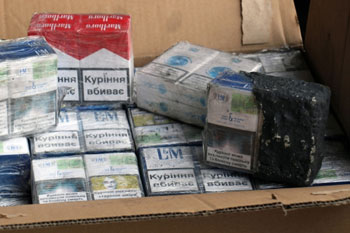 Illegal tobacco trade in London is bringing crime into communities and undermining stop smoking efforts, London Councils has warned today.
Figures show that criminal are making £100m a year from London's illegal tobacco trade, with research suggesting around 15% of all cigarettes smoked in London come from illicit trade.
Experts also warn that those involved in the illegal tobacco trade are also likely to be involved in drug dealing, money laundering, and people trafficking.
Cllr Jas Athwal, London Councils' executive member for crime & public protection, said: 'The threat of illegal tobacco should not be underestimated. Illegal tobacco brings crime into communities and makes it easier for young people to start smoking. It also undermines people's efforts to improve their health by giving up smoking.
'London boroughs are continuing to fight against the sale and distribution of these dangerous products, with our trading standards and public health teams leading local clamp downs and raising awareness among our communities.'
The 'Stamp IT Out London' campaign against illegal tobacco has been launched, aiming to make it less socially acceptable to buy and sell illegal tobacco. Paul Plant, interim regional director for Public Health England London, said: 'All tobacco is harmful but the illegal sale of single cigarettes makes it easier and more affordable for young people to start smoking and discourages adults from quitting, perpetuating poor health across generations.
'Many of the people smuggling, distributing and selling illegal tobacco are also involved in drug dealing, money laundering and people trafficking, increasing the risk of harm to Londoners.'
Photo: Ivan Semenovych / Shutterstock.com