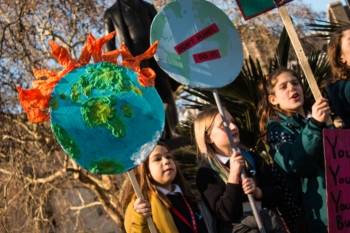 Avoiding the worst effects of climate change will be the biggest challenge of this century. The recent United Nations Summit (COP26) held in Glasgow highlighted how far we still have to go to achieve net-zero greenhouse gas emissions by 2050. This will require bold and consistent leadership to deploy solutions that mitigate to a net-zero pathway and adapt to the effects of climate change.
Local authorities across the country have shown bold leadership by setting targets that are years ahead of national legislation, with councils having a strong influence over local emissions.
Research produced for the Climate Change Committee shows that one-third of all UK emissions are dependent on sectors influenced by local government policies or partnerships.