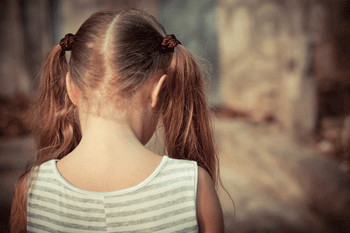 A report released today reveals concerns among children's sector professionals about the impact the coronavirus crisis has had on vulnerable children and families, and the knock-on effect for early help services.
Published by the Early Intervention Foundation (EIF) and Action for Children, the research found school closures, social distancing and lockdown measures have seriously affected the ability of services to support children and families.
The research found that whilst there was an overall sense of professionals and communities pulling together in an effort to protect vulnerable children and support families during the crisis, the impact of the pandemic is likely to be 'profound'.
'This work is important to our understanding of the pressures public services face, and how the country can navigate this recovery phase. The lockdown has had a negative impact on children and families, especially those that were struggling before the coronavirus hit,' said Dr Jo Casebourne, chief executive at EIF.
'We know there will be lots of calls for additional funding, including – rightly – for children's social care and other acute services. But early intervention has a crucial role to play in providing support to a wider group of families and children wrestling with a wide range of problems in the wake of the lockdown.'
The research makes clear there will be increased demand from families who don't meet the criteria for support from statutory services, but who are wrestling with pressing needs created by the lockdown or the effects of previous support having been withdrawn.
The report recognised that it has become more difficult to ascertain which children have become more vulnerable. Signs of abuse, neglect or domestic violence, for example, are much harder to spot without home visits or other face-to-face contact.
The situation will be made more challenging by the fact it's very difficult to predict exactly what the needs of families will be post-lockdown, according to the report. The lack of face-to-face contact in recent months means services may well have been less effective.
The interviews that were carried out by the researchers showed councils adapted to the changes imposed by coronavirus quickly. Digital delivery could offer a number of benefits for services and the families and children they support, including better engagement with teenagers and reducing waiting lists.
However, EIF warned that there is a lot that is not yet known about the effectiveness of different types of digital services. Most local areas felt they did not have sufficient evaluation data on the effectiveness and impact of their digital services.
Head of policy and research at Action for Children, Eleanor Briggs, commented: 'The coronavirus crisis has exploded into the lives of vulnerable families after a decade of decline in central Government funding for early help services that are designed to give all children the best start in life.
'Our findings echo widespread fears across the children's sector that our already hollowed-out services won't be able to cope with further demand created by the pandemic. The right thing to do for children and young people is for the Government to invest in early help services now, ensuring families get help before they reach crisis point.'
Responding to the report, Cllr Judith Blake, chair of the Local Government Association's (LGA) Children and Young People Board, said: 'Councils have led their communities through the coronavirus pandemic, and moved swiftly to implement new ways of working to ensure they are able to support vulnerable children and young people.
'Social workers and colleagues across children's services and education should be commended for their determination to keep children safe and well.
'This report echoes our concerns about the long-term impact of the coronavirus crisis on vulnerable children and families and adds further support to our longstanding call for children's services to be properly funded by the Government, especially as we look ahead to the recovery period.
'It is also important that there is additional funding for early help services to make sure that families get support before issues escalate. The impact of the pandemic on some children will be far-reaching, and it will be essential that the right services are there to support them.'