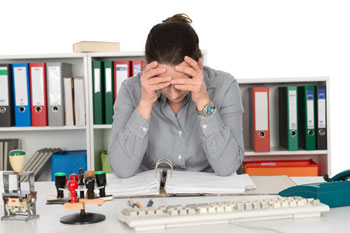 Staff at Worcestershire County Council could be forced to take three days of unpaid leave a year, under proposed changes to employees' terms and conditions.
The council first introduced the Mandatory Unpaid Leave policy in 2011, with the understanding it would only last until March 2016. However, trade union Unison said the council has now proposed extending the arrangements for another two years.
The proposed changes to staff terms and conditions also include several improvements though such as the reinstatement of 100% sick pay after the first three days off work.
Unison said the council has also pledged not to make any 'detrimental' changes to terms and conditions for the next two years.
Unison will be balloting its members over the proposals, saying they represent a 'lessening' of local government terms and conditions of employment.
A Worcestershire County Council spokesperson said: 'Mandatory Unpaid Leave is a scheme that requires full time staff to take three days unpaid leave every year (pro-rata for part time employees). This scheme has been in place since April 2012 and saves the council around 600k per annum. It is due to come to an end in March 2016.
'We believe that this is a good scheme both for staff and for the tax payer and we are seeking agreement with the trades unions to a one-off, two year extension. In return, we are offering a commitment to make no detrimental changes to certain terms and conditions for two years and are also proposing to improve our contractual sick pay scheme.'