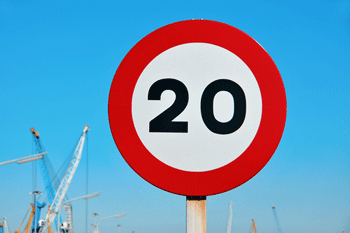 A task group has concluded that North Yorkshire County Council's proposal to impose a blanket 20mph limit across the county was 'unrealistic' both in terms of cost and enforcement.
The group's report, which will be considered by the Transport, Economy and Environment Overview and Scrutiny Committee in April, said that speed limits should reflect the nature of the road and be 'self-explaining'.
It also suggested that imposing a 20mph limit would have a negative impact on the local economy by extending journey times.
The existing county council policy on 20mph zones allows for a 'degree of flexibility' which enables communities to decide where a zone should be placed, according to the task group. They noted, however, that it should be updated and promoted.
The report concluded that the policy should be more explicit in considering 20mph speed limits in school zones and that there should be more emphasis on educating drivers.