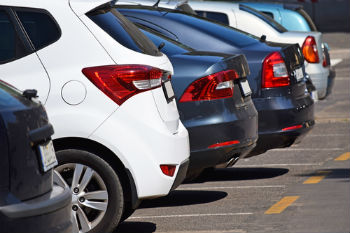 Somerset County Council has been accused of forcing staff to leave the authority under plans to charge staff to park at its headquarters by a trade union.
The council has proposed charging staff £250-a-year to park at the council's Taunton headquarters.
However, Unite said questions had to be asked whether the plans highlighted a 'hidden agenda' at the council, especially as permits will only be available for 267 out of 800 staff.
Unite regional officer Heathcliffe Pettifer said: 'Questions have to be asked whether or not there is a hidden agenda here which forces employees to leave on their own accord, saving the council redundancy payments and reducing its workforce.
'Somerset is a very rural county and people need their cars to get to work at county hall because of the threadbare nature of public transport.'
Unite is calling on the council to scrap the proposal, warning it could damage staff morale and the reputation of the council.
A spokesperson for the council said the proposal would bring parking charges at the county hall in-line with other council offices, and was in no way about reducing its workforce.