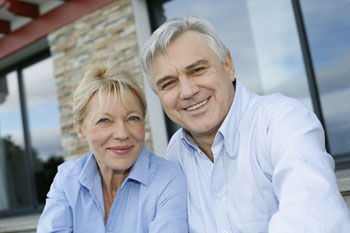 Local government leaders have welcomed a call by MPs for a 'national focus' on providing more housing for older people.
But they say councils must be able to borrow to invest in new housing, including keeping the money from sales under the Right to Buy scheme.
In its report published today the parliamentary communities and local government committee calls on the Government to recognise the link between homes, health and social care in its forthcoming green paper on social care.
It says the National Planning Policy Framework should be amended to encourage the development of more housing for older people and to enable councils to identify a target for this purpose.
Committee chair Clive Betts said: 'The right kind of housing can help people stay healthy and support them to live independently, reducing the need for home or residential care, bringing real benefits to the individual and relieving pressure on the health service.'
Local Government Association (LGA) housing spokesman Cllr Martin Tett said he was pleased with the committee's call for a national focus on housing for older people.
He said decent, quality housing for older people would include adaptations to enable them to live at home independently and for longer, keeping them fit and well and out of hospital.
But he said councils need the tools to build homes that meet the health needs of their older residents.
Cllr Tett said: 'This includes giving councils the freedom to borrow and invest in building new housing and retain receipts from Right to Buy sales in full so they can replace homes sold.
'Planning teams also need to be properly resourced so they can deliver homes faster and for planning powers to be given to councils to ensure the timely build out of homes and environments that are suitable to support positive ageing.'