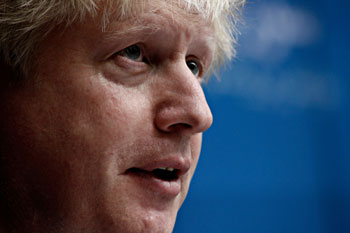 Councils have urged residents to follow the guidelines for the third national lockdown in a bid to stop the continued spread of coronavirus.
The prime minister has announced a new national lockdown in England following a rapid rise in the number of COVID-19 cases. The new measures include instructing people to stay at home with the exception of a small number of reasons, closing all primary schools, secondary schools and colleges, and closing non-essential shops and services.
Mr Johnson said: 'With most of the country already under extreme measures, it is clear that we need to do more, together, to bring this new variant under control while our vaccines are rolled out.
'In England, we must therefore go into a national lockdown which is tough enough to contain this variant. That means the Government is once again instructing you to stay at home.'
The four UK Chief Medical Officers have advised that the COVID threat level should move from level four to level five, indicating that if action is not taken NHS capacity may be overwhelmed within 21 days.
Cllr James Jamieson, chairman of the Local Government Association, which represents 350 councils across England, said: 'Another national lockdown will be tough for many, but infection rates are clearly rising out of control across the country and the Government is right to act. Councils will continue to step up to support residents, especially those who are more vulnerable, businesses and education settings.'
The LGA is calling for extra funding to help provide support for those that fall outside the scope of the self-isolation payment support scheme.
Cllr David Williams, chairman of the County Councils Network, added: 'We have seen the seriousness of this issue play out in England's counties over the last four weeks with cases rising by over 325,000: an increase of 163%. Everyone must continue to play their part if we are once again to bring case numbers down and councils will continue to support communities and the most vulnerable through this latest lockdown.'
Steve Rotheram, metro mayor of the Liverpool City Region, said: 'We are now at a critical moment. We are yet to see the full effects of the relaxation of restrictions over Christmas and, over the past few weeks, we've seen just how quickly the new variant of the virus can spread and multiply. Considering all of this, an effective national lockdown is now the right thing to do.'