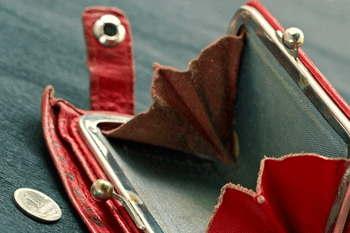 Nottinghamshire County Council has published its 'most difficult ever' budget, including plans to reduce spending by £83m over the next three years. However, the council said it would be re-investing £57m of this on services that protect the most vulnerable.
It warned that around 750 jobs are at risk, although new vacancy rules introduced last year mean 269 of these posts are currently vacant.
Cllr Alan Rhodes, leader of the council, said: 'The scale of the cuts in Government grants we are facing means that we have no choice but to make significant reductions in our services, which we are extremely sorry about. This is not something we want to do. In arriving at our final budget proposals we've had to take many unpleasant, painful and sickening decisions over services which have been cherished by local people for many years.'
Leicestershire County Council has also agreed its budget, outlining plans to plug a £110m funding gap by 2018. It includes plans to freeze council tax and a move towards community-led services.
The budget will lead to 700 full-time posts being lost, in addition to the 600 redundancies taken place over the past three years. Deputy leader and the council's lead member for finance, Byron Rhodes, said: 'The council will have to become super-efficient to succeed. And that is after reducing some services severely.
'Focussing on services to the most vulnerable in our communities is essential. We cannot be distracted into favouring projects dear to our hearts whilst risking putting those people in jeopardy.'