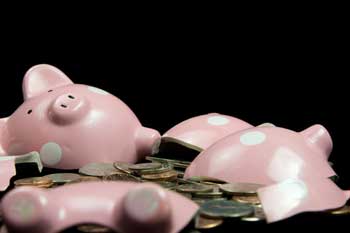 Councils across the country have warned they must make savings 'significantly' more than originally planned, and are bracing themselves for further cuts following the upcoming spending review.
Cheshire West and Chester Council predicts that by 2020 it will receive no Revenue Support Grant from central government, leaving a budget shortfall of £50m.
The council's cabinet member for finance, Cllr David Armstrong, warned this will present 'massive financial challenges' for the authority.
Cllr Armstrong said: 'The loss of the RSG represents a huge drop in what this council will be receiving.
'It means we need to reduce spending by approximately £50m over four years. That is a staggering amount that has been taken away from this council.'
Leicestershire County Council also warned it has reached its financial 'tipping point' and will need to save 'significantly' more than £87m already planned by 2020.
The council's deputy leader, Byron Rhodes, said: 'We are not crying wolf. You'll be aware we've just had to close Snibston and cut back on school transport. We are now getting to the point where it will be very difficult to afford those services that we're legally obliged to provide.'
Powys County Council also said it must achieve savings of at least £27m by March 2019. The draft budget proposals - which will be taken forward to a budget seminar for all council members on 16 September - include the remodelling services, forming joint venture companies and the outsourcing of some services.
With the exception of adult social care, every service area will need to operate with 20% less funding.
Joint deputy leader and portfolio holder for finance at Powys County Council, Cllr Wynne Jones, added: 'Unfortunately in such difficult times non-mandatory services are having to experience large cuts of 50%, with some being withdrawn or charges introduced for others. The council also intends to become more commercial in its activities where possible.'