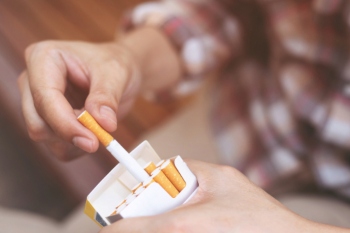 Council leaders have warned the cost of living crisis could cause more people to use cheap counterfeit tobacco, widening health disparities.
The Local Government Association (LGA) said illicit tobacco - which can be sold for as little as half-market price - could hamper council efforts to reduce smoking and exacerbate existing health inequalities between low-income groups and the wider population.
The LGA is calling for more investment in smoking cessation services and local trading standards. It also wants the forthcoming review to recognise the role of enforcement to create smoke free England by 2030.
Chair of the LGA's Safer Stronger Communities Board, Cllr Nesil Caliskan said: 'Quitting smoking is the single most impactful thing a person can do to improve their health, and while considerable progress has been made in reducing the number of smokers, there is an increasing risk that the sale of illicit tobacco will undo the progress already made.
'Councils are a key player in supporting the Government's ambition of eliminating smoking in England by 2030, through their tobacco control and other public health and support services, however it is vital this review provides certainty over long-term funding.'