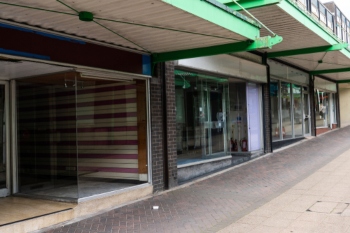 Half a million jobs could be lost in urban centres as a result of the pandemic, new analysis has revealed today.
A report by the Local Government Association (LGA) warns the manufacturing, finance, hospitality and retail sectors will be particularly affected by job losses.
It found young people aged between 16 and 24 were two and a half times more likely than other age groups to be working in a sector that was shut down during the pandemic.
The LGA is calling for a £7bn 10-year Sustainable Urban Futures Fund to help deliver infrastructure improvements, new housing projects, local town centres and other measures to support economic growth.
Mayor Marvin Rees, chair of the LGA's City Regions Board, said: 'The need for the Government to work with urban leaders cannot be ignored, as this report sets out the stark consequences urban economies face during this recovery phase.
'Although recent funding announcements to invest in local areas by the Government have been important, these funds are sometimes fragmented and complex. A Sustainable Urban Futures Fund could provide long-term, large-scale funding for integrated urban recovery programmes that respond to the challenges of the pandemic and the opportunities of the future.'