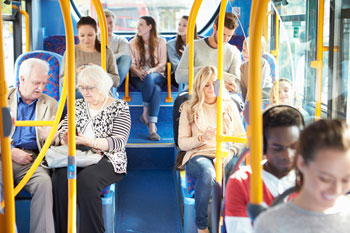 Council chiefs have called on the Government to provide emergency funding to ensure bus services do not go bust during the coronavirus epidemic.
The Local Government Association (LGA) warned that bus services and other council-run public transport schemes are vital in getting NHS and other key workers to the frontline.
However, in some places the number of passengers using bus services has fallen by 75%. The LGA said some bus companies and services will not be able to survive the crisis.
Cllr David Renard, LGA transport spokesman, said: 'We are urging the Government to step in and provide emergency funding for bus services and council-run public transport, such as trams and light railway.
'Without this, some companies and vital services will struggle to survive during the current crisis.
'Local public transport is an absolutely vital part of the national effort to protect the country and get through these unprecedented times.'