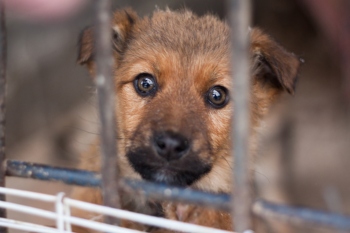 Councils are being urged to publish their list of inspected dog breeders to help tackle illegal and cruel puppy farming by an animal welfare charity.
Naturewatch Foundation warns that 400,000 farmed puppies are still being sold every year in the UK, leading to unexpected and substantial vet bills for the new owners.
New legislation - known as Lucy's Law - comes into force in April 2020 and will ban the sale of kittens and puppies from third party sellers.
Campaign manager for Naturewatch Foundation, Sarah Carr, said: 'Local councils license dog breeders in their area. Anyone breeding more than three litters a year needs a dog breeding licence. Criminals, and people who just want to make money out of breeding dogs, will often ignore the law.
'Only a handful of local councils publish their list of inspected dog breeders on their council website - we want all councils to do so. This should help families avoid being conned by puppy farmers.'