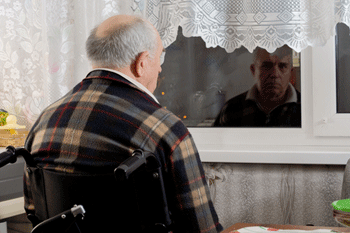 Councils should provide and maintain essential services that help tackle the loneliness of older people, according to a new campaign.
A new survey from the Campaign to End Loneliness found one in five people aged 60 or over said they have no one to turn to, with 41% saying transport was a barrier to seeing people.
It warns that isolation and loneliness can be as harmful to health as smoking 15 cigarettes a day.
'We need local authorities to address the many triggers of loneliness by maintaining and providing essential services that older people rely on to stay connected,' said director for the Campaign to End Loneliness Laura Alcock-Ferguson.
'This could be transport to help with shopping, support with getting online, or simply, by providing clear information about social activities happening in their area. Our new online guidance showcases many examples of committed local authorities who recognise this and we urge all councils across the country to help prevent these devastating consequences of loneliness in later life.'
Council leaders said they do their best to provide care and support for the elderly but warned only a 'properly funded' social care system could help maintain future services.
Cllr Izzi Seccombe, chair of the Local Government Association's Community Wellbeing Board, said: 'It is a sad reality that local authorities will have to continue making difficult decisions about the services they provide.
This can often be at the expense of other valuable services like libraries, parks and leisure centres, which can help to keep people independent, healthy and well.'