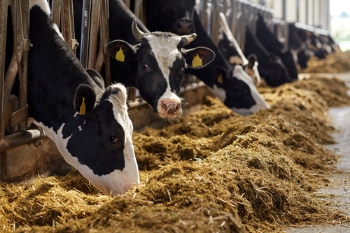 Environmental and animal rights campaigners have called on local authorities to divest money in their pension funds from factory farming.
Research by the campaign groups Feedback and World Animal Protection has revealed that UK local authority pension funds hold £238m of investments in industrial livestock companies.
These investments are concentrated in 10 local authority pension funds, which hold industrial livestock investments worth £110.6m, with the top investors being West Midlands (£35.9m), Swansea (£12.4m), Strathclyde (£10.3m), Clwyd (£10.3m) and South Yorkshire (£8.9m).
Local authority pension funds were also found to hold £54m investments in large soya producer and trader ADM. Soy production in South America is a key driver of deforestation, and the single largest use for soy is in animal feed, particularly industrial-scale meat production.
Feedback and World Animal Protection argued that there was a contradiction between local authorities declaring climate emergencies and investing in practices that contribute to climate change.
'Local Authorities invest your tax money into pension funds on behalf of nearly 7 million people in the UK. But it's not just financial security people need when they retire, they also need a world safe from climate change, deforestation, pandemics and animal cruelty,' they said.
'Recently many local authorities have agreed to divest money in pension funds from fossil fuels, a well-known driver of climate change, but factory farming is also responsible for deforestation, human rights violations, pollution, pandemic risks and industrial-scale animal cruelty and until now these have been overlooked.'