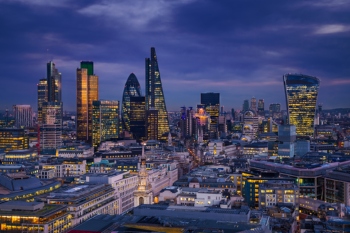 A new report has argued that allowing councils to sharpen their commercial edge will 'unlock immense latent place potential' and help 'galvanise recovery'.
The research paper by the think-tank Localis and consultancy Human Engine said there was a need for councils to pursue well-managed and strategic commercial activity following the 'perfect storm' created by the pandemic.
It pointed out the COVID-19 crisis forced councils to increase spending despite reduced revenue-raising capacity and, with local authorities facing uncertainty around both central government funding and future income generation, a move towards commercialism would deliver benefits to local communities.
Localis chief executive Jonathan Werran said councils had 'historically always been involved with commercial activity' to deliver better services.
The report called on councils to apply 'five common themes of commercial maturity,' including ensuring commercialism is a 'core enabler' of their strategic plan and that policies, processes and behaviours aligned with a more commercial way of working.
It said councils should use their unique market intelligence to drive decision-making and demand management, and make their commercial culture visible both inside their organisations and externally.
Managing director at Human Engine, Jonathon Noble, said: 'Too often, it [commercialism] is reduced to a binary debate over whether councils should or shouldn't generate income through commercial means, underscored by cautionary tales of high profile failures.
'The truth is that it is impossible to deliver modern public services without commercial acumen – whether developing a deep understanding of the key markets with which you do business, negotiating better value for the public or redesigning services with customers in mind.
'These are all the hallmarks of a mature commercial approach.'
For more on this story visit The MJ (£).