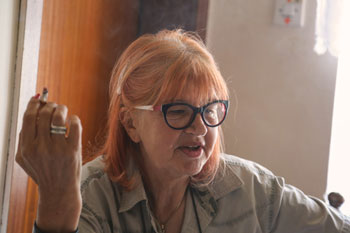 Councils have been urged to help drive down smoking rates after research revealed smoking is twice as common in social housing than in other tenures.
A new report published by Action on Smoking and Health (ASH) explores how local authorities can help smokers to quit and protect non-smokers from exposure to second-hand smoke in social housing.
It found that those people living in social housing are less likely to successfully quit despite trying as often as other smokers.
Smoking-related illness is also much more common in both adults and children in poorer communities due to higher levels of smoking, it said.
Smoking in the home; new solutions for the smokefree generation calls for greater promotion to support smokefree homes, extra support in communities with the highest rates of smoking, and engagement with tenants about the issue of smoking.
It also wants the enforcement of existing legislation to help those exposed to smoke drift.
Lee Sugden, chief executive of Salix Homes and co-chair of the report, said: 'People living in social housing are twice as likely to smoke as anyone else, so as a social landlord, we have an important role to play in supporting our tenants to lead a healthier lifestyle, whether that be initiatives like providing vaping starter kits, or signposting them to the right support services.
'This is not about a ban on smoking in homes; this is about raising awareness of the significant health inequalities of those living in some communities and recognising how we as landlords can help and support people to quit the habit.'
Deborah Arnott, chief executive of ASH, added: 'This report does not call for a blanket ban on smoking in the home. It is focused on increasing the support to smokers where they live and raising awareness around the role many more professionals could play in tackling entrenched and high rates of smoking in some of our poorest communities.'