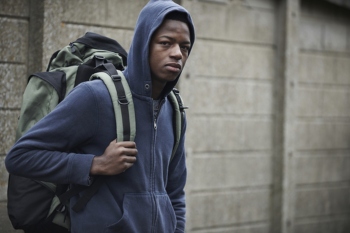 Local authorities have been urged to take practical steps to ensure nobody is forced to sleep rough once the lockdown is over.
Homeless Link has produced a plan outlining what steps councils should take to end rough sleeping for good.
It is calling on local authorities to develop a full costed transition plan for those leaving emergency accommodation, and ensure nobody leaves without personalised support in place.
It also urges councils to maintain the momentum of multi-agency collaboration and support community-based services to re-establish their provision.
Rick Henderson, chief executive of Homeless Link, said: 'As we approach the next phase of the outbreak, we have a unique opportunity to build on the progress made during lockdown and prevent a cliff-edge in service provision as restrictions are lifted, while supporting those newly at risk of homelessness due to the Coronavirus.
'Rather than return to the status quo, we must make bold changes and tackle the underlying reasons why so many people become homeless in the first place. Without this, we risk a rise in rough sleeping at the same time as our ambition is to end it.'