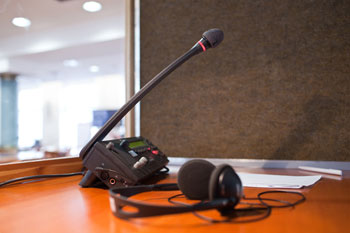 Councils could do more to help people facing language and communication barriers to access public services, according to the findings of a new report.
The 'Speak my language' report from the Wales Audit Office focuses on interpretation and translation services for people who are deaf and use sign language, and people who do not speak English or Welsh as their main language.
It found that public bodies differ in how well they understand the language and communication needs of the communities they serve. It calls on councils and other public bodies to put in place effective interpretation and translation services to ensure equal access for all.
Assistant auditor general, Anthony Barrett, said: 'Public services need to ensure that everyone can access them, whatever their language or communication need. While there is some innovative practice across Wales, it is clear that public bodies can do more to consider and respond to the needs of those who face language and communication barriers.
'The checklist we have developed can help public bodies in doing this, and the case studies we have highlighted provide examples that they can learn from.'