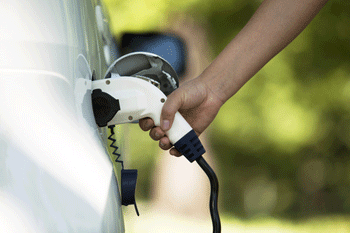 Local authorities are being urged to bid for a share of £2.5m funding to install on-street electric car chargers.
The funding from the Office for Low Emission Vehicles will cover 75% of the capital costs of public charging stations, capped at £7,500 per twin chargepoint,
The scheme aims to increase the number of car chargers in residential areas, making it easier for people who don't have access to off street parking to own electric cars.
Andrew Benfield, group director for transport at the Energy Saving Trust said: 'There are more than 80,000 plug-in electric cars on UK roads now, and with fuel prices on the rise, this number is set to grow.
'However, not everyone can install a charger at home because they don't have a garage or driveway, or perhaps live in a flat. This infrastructure is vital to help people make better choices about the car they drive and to do so without any difficulty.'