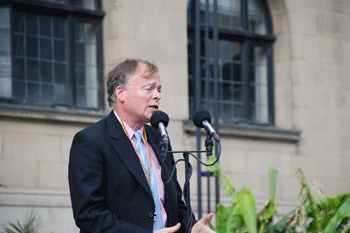 Councils have been warned to demonstrate restraint in pay rises for senior staff and publish better data on pay-offs for departing staff.
In a new report, the Communities and Local Government (CLG) Committee said that pay rises for senior council staff rose by 75% between 2000-10. It warned that councils must ensure there is no return to 'inflation-busting increases' as the economy improves and said decisions on senior pay should be closely scrutinised.
Local Government Chief Officers' Remuneration also called on councils to ensure they are not paying over the odds for senior staff, saying it is often local communities that have halted proposed excessive pay rises in the past.
Clive Betts MP, chair of the CLG Committee, said: 'It is unacceptable for senior figures to be handed significant increases simply for doing their jobs and we welcome the pay restraint the vast majority of councils are now demonstrating. However, as economic conditions improve, councils need to strengthen local control of pay by developing more robust powers for democratic scrutiny.'
The Committee also criticised pay-offs for failing senior staff and called on councils to publish information about pay-outs made to departing top officers within a month of them leaving.
'We've all seen cases where an underperforming council chief appears to be pocketing a substantial pay-off as an incentive to leave - the public are rightly concerned at senior council staff being rewarded for failure,' Mr Betts added. 'We call on Government to require councils publish details of any redundancy or ex-gratia payments made to departing senior staff within a month of the decision to award it.'
The report also said that while the sharing of chief executives could reduce overall salary bills, it said it could not support merging the posts of leader and chief executive as each has a distinct role.