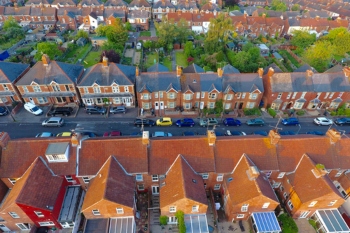 Councils will be given five years to spend receipts from Right to Buy sales as part of an overhaul of the key housing policy, local government secretary Robert Jenrick has announced.
The Ministry of Housing, Communities and Local Government belatedly published its response to a 2018 consultation on Right to Buy (RtB) over the weekend.
In a letter sent to council chief executives and leaders at authorities with housing stock, Mr Jenrick said he had listened to authorities concerned about the short period of time in which they must spend RtB receipts, which had been just three years.
Some councils had complained that the short timeframe left them little time to plan and execute time-consuming housing programmes.
Ministers have agreed to back-date the policy so that receipts raised in 2017-18 can be spent within the new five-year window.
But Mr Jenrick confirmed that the Government will not scrap the one-for-one RtB replacement commitment.
In his letter, Mr Jenrick wrote: 'This set of reforms, combined with the abolition of the borrowing cap in 2018, give authorities substantially increased flexibilities to build the homes the country needs.'
Chairman of the Local Government Association, Cllr James Jamieson, said: 'Extending the time limit for spending RtB receipts and increasing the proportion of a new homes that councils can fund using receipts will boost councils' ability to build desperately-needed affordable housing for local communities.'