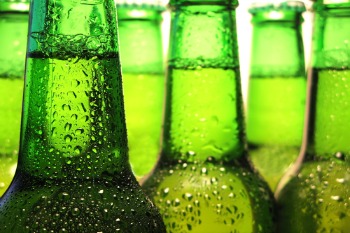 Councils are being forced to divert at least £1.5m a month from frontline services to 'subsidise' the drinks industry, town hall chiefs are warning.
New figures from the Local Government Association (LGA) reveal that since the introduction of nationally-set licensing fees in 2005, councils are having to pay towards licensing applications, consultations and taking action on licensing breaches.
New analysis shows this funding could have filled three million potholes, paid the salaries of more than 5,000 social workers or funded 28 million meals on wheels.
Cllr Tony Page, LGA licensing spokesman, said: 'At a time when every penny is needed to protect essential services, it is unacceptable for councils to keep being forced to spend millions each year to subsidise the drinks industry. This is money which would be better spent patching up our crumbling roads and easing the pressure on squeezed social care budgets.
'Councils are desperate to settle this ever-growing tab once and for all. We need the Government to finally honour its commitment to introduce locally-set fees to allow local authorities to recover the actual cost of applications and end such a needless waste of taxpayers' money.'
The LGA is calling on the Government to allow councils to set their own licensing fees.