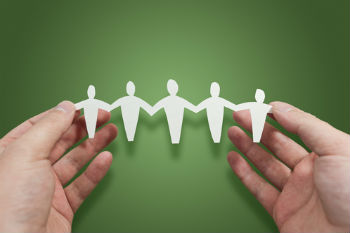 Local authorities say that delivering social value has led to better service delivery, cost savings and improved community relations, according to a new report.
Communities Count: the Four Steps to Unlocking Social Value, published by Social Enterprise UK, found that 71% of local authorities and housing associations believe the Social Value Act has led to better service delivery. Over half (52%) said it had also led to cost savings, with 82% reporting it has improved the image of their organisation.
Peter Holbrook, chief executive of Social Enterprise UK, said: 'The findings in this report are very good news and clearly demonstrate that integrating social value can bring a wide range of benefits to local authorities and housing associations and the communities in which they operate.
'It shows social value can be viewed as a strategy for innovation and cost savings, not just as the creation of positive social outcomes or, at worse, compliance to the Act.'
However, the report also revealed that 43% of local authorities said it was difficult to define social value, with more than half saying reporting measurement was the main barrier to implementation. Only 37% of respondents said they currently have a defined social value policy.
The report calls on local authorities to adopt a written policy and a nominated lead for social value, and integrate social value across all services.