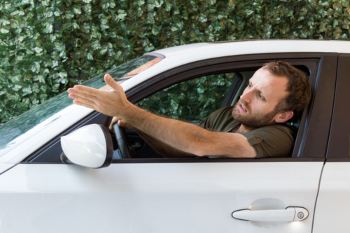 Council staff have been subject to unacceptable physical and verbal assaults during the coronavirus crisis, including one council worker having their leg broken.
Several councils have reported frontline staff have been a victim of 'sickening' assaults such as racial abuse and being spat and sworn at.
One community safety patrol officer at Southend Council was even deliberately hit by a cyclist causing him to break his leg.
The Local Government Association (LGA) is calling on the public to respect the tireless efforts of council workers in keeping vital services going.
Cllr James Jamieson, LGA chairman, said: 'Local government workers should always be respected and valued – even more so in these challenging times – when they are needed more than ever.
'It is becoming increasingly concerning to hear that local government workers are being subjected to physical and verbal abuse as they try and play their part in keeping the country running through this crisis.'