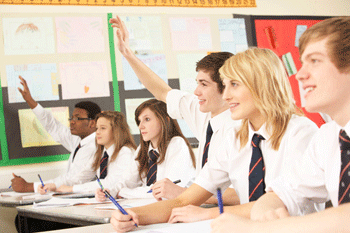 Councils have been urged to plan for the further education of all pupils with special educational needs (SEN) by the Local Government Ombudsman (LGO).
The LGO has issued the warning following an investigation that found Milton Keynes Council had failed to plan properly for the further education of a privately-educated teenager who had a statement of SEN.
The ombudsman found a lack of support led to the teenager applying for unsuitable courses, leaving him without formal education for a year.
Dr Jane Martin, Local Government Ombudsman, said: 'Keeping good records and following statutory guidance properly will help to avoid pupils with Special Educational Needs missing out on important transitional planning, as happened in this case.'
The LGO found that the council did make efforts to address the problem when it arose and has apologised and compensated the teenager and his mother. The council is also reviewing its procedures to ensure transition plans are included in annual review paperwork.
Councils have a legal duty to ensure teenagers in Years 9 to 11 have the proper plans in place to allow them to move on to post-16 education once they leave school.
Michael Bracey, director of children's services at Milton Keynes Council, said: 'We accept the recommendations and have already taken steps to ensure that the roles and responsibilities of the council and our schools are made clearer.'