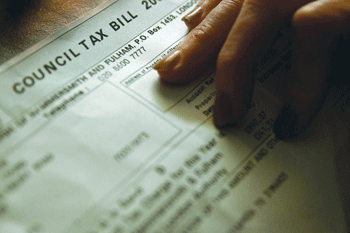 Council Tax levels will increase by an average of 5.1% across England in 2018/19, the largest rise for 13 years, ministers have confirmed.
Official figures released by the Ministry of Housing, Communities and Local Government (MHCLG) on 28 March show that the average Band D level will be £1,671, an increase of £81 on this year's figure.
The Band D increase is regarded as the most appropriate measurement of council tax increases because it is the most common property band.
The 2018/19 increase is attributable to the soaring cost of social care provision, with England's 152 care precept-setting authorities facing a double-whammy of rising costs for adult social care and children's services.
In total, 148 out of the 152 adult social care authorities will utilise some or all of the 3% adult social care precept flexibility when setting new Council Tax levels. The care precept equates to £30 on the average Band D tax bill.
Local government minister, Rishi Sunak, said: 'We recognise the importance of keeping bills down for hard working people, but also the pressures that local services are under. That's why we're providing a real terms increase in resources to councils over the next two years, more freedom and fairness, and greater certainty to plan and secure value for money.
'Council tax will remain lower in real terms this year than it was in 2010 and we continue to ensure that council tax-payers can veto excessive increases via a local referendum.'
The MHCLG's figures also confirm that the total Council Tax requirement in 2018-19 is £29.6bn, of which £538m, or just 1.8%, will be raised through the adult care precept.