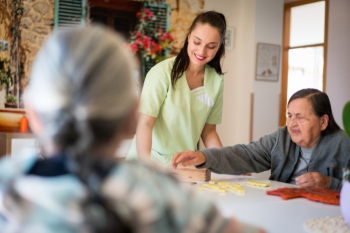 At first sight, the Government's plans to raise national tax and cap individual costs are a radical breakthrough for social care. For years this complex policy issue has lurked unloved in Whitehall's long grass, popping up only to be the subject of brief political slanging matches, while the crisis in provision deepens.
Yet the measures announced fall well short of the challenges facing social care. They bring into focus a real threat to the current model of local delivery. The bulk of the new national health and social care levy will go straight to the NHS, addressing the immediate symptoms of long waiting lists rather than the root cause of insufficient community-based care.
Amidst general vagueness regarding how the £5.4bn over three years earmarked for social care is to be allocated are signs it will be parcelled out to prop up struggling providers ahead of the next election rather than ensuring a sustainable system long-term.