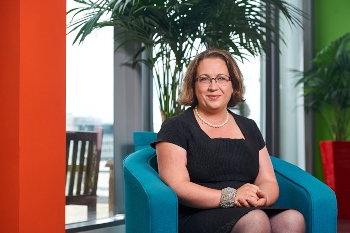 Over 300 local authorities have taken the first steps in addressing climate change by declaring an emergency, yet BBC research has shown that two-thirds of councils have admitted the pandemic has affected their plans to take immediate action. And while we must be realistic in our expectations given these exceptional circumstances, little progress has been made by local authorities as we enter 2022.
Taking action against inaction
Research from the Local Government Association has shown that eight in ten councils have suffered climate-related incidents in the last five years. Despite the stark data, a third of English councils are still supporting policies that could increase carbon emissions.
The tragic irony is that it is local communities who are the most at risk from this inaction, with over 23,000 properties in England affected by flooding over the same five-year period.
Some councils have begun to address the crisis by taking specific action (such as Birmingham's clean air zone, which discourages the most polluting vehicles from entering a designated urban area) whilst others have used the Public Sector and Social Housing Decarbonisation Funds to begin reducing the carbon footprint of their property estates.
But even actions such as these become piecemeal in the face of declaring a climate emergency – large scale, more holistic action is what is needed to create real change at all levels.
Working with communities
A significant part of any council's journey towards net-zero will be to actively engage with the local community – individuals, community groups, and local enterprises – to support their work.
Newcastle City Council (NCC) for example, is working to decarbonise their assets using funding from the Public Sector Decarbonisation Scheme; working with partner organisations to create a community-wide decarbonisation plan.
Using funding from the Social Housing Decarbonisation Scheme, councils are also able to decarbonise their housing stock, working alongside other housing providers in their areas, all the while actively engaging with the needs of tenants. Other councils are using the Green Homes Grants Scheme to support homeowners to do likewise, offering support to install insulation and introduce low-carbon heat measures.
The Chartered Institute of Housing reported that only 40% of tenants surveyed were aware of what net-zero means, despite 73% believing that climate change is already impacting them. There's no reason to believe that this isn't indicative of the wider population and with one in five businesses (22%) admitting to not fully understanding what net-zero means, this is clearly a persistent problem.
Councils have a responsibility to address this lack of information, so that entire communities can play a more active role in helping the UK reach its net-zero targets in addressing the climate emergency.
Playing the long game (but not too long)
An option now for local authorities is to take a step back from the net-zero language, and reframe action in terms that are more easily relatable for residents, community groups and businesses alike - i.e. that there can be a positive impact for local communities through their actions, rather than just aiming to reduce the negatives. There are engaged and thriving community groups that are eager to work with their local authorities.
The next stage for councils is to take ownership of the problem across all departments, to understand the specific local impacts of climate change. These will vary wildly between and within authorities, across urban and rural, coastal and inland areas, for example, and depending on local geography, land use, and prevailing business and industrial use.
A first, critical step is to build climate change into decision making – so that councils no longer unnecessarily make decisions that have an adverse environmental impact, and then begin to focus on actively having a positive impact.
Councils must agree targets, engage with local communities and assess where the priorities are for action. Then it is a case of setting budgets (recognising that money must be spent on this problem), putting in place an implementation plan and then using good quality data to monitor the impact and learn from it.
There are clear initial steps that councils can take and they must act now to address these issues and tackle the climate emergency head-on before local communities and infrastructure are put at any greater risk.
Gayle Monk is senior associate at Anthony Collins Solicitors