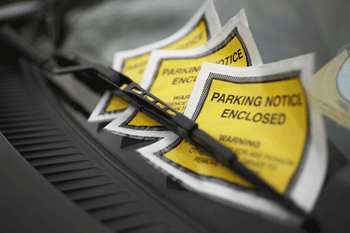 Councils in England made a profit of £930m last year from their parking operations, new figures have revealed.
The RAC Foundation said the surplus made from parking in 2018-19 is up 7% on the year before.
The research found council in London made the largest profits from parking, with Westminster generating a surplus of £69.2m. Only 41 councils made a loss on their parking operations.
Steve Gooding, director of the RAC Foundation, said: 'Penalties now seem to account for nearly half of all on-street parking income.
'What will surprise drivers is that even as parking income soars, the amount of money being spent on routine road maintenance by councils has been in reverse.'
The Local Government Association (LGA) said any profit made was put back into parking services.
Cllr David Renard, transport spokesman for the LGA, said: 'Any income raised through on-street parking charges and fines is spent on running parking services and any surplus is only spent on essential transport projects, such as filling potholes, supporting concessionary bus fares to help reduce congestion and other local transport projects that benefit high streets and local economies.'