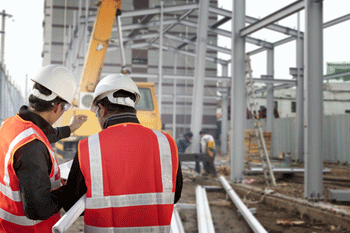 Local authorities lack the skills necessary to manage Private Finance Initiative (PFI) contracts and risk not getting the best value for money, new research has warned.
A report by the Institute for Government (IfG) said that while councils are able to establish contracts they do not have the same expertise to deal with contractors and investors which means they risked making decisions without understanding their implications.
Quoting an interviewee, the report read: 'A lot of our deals are done by local authorities who do not have the same capability in contract management as the people who sit across the table with them.
'A local authority may have one, maybe two PFIs, so they've got someone that basically administers the contract, but when you get into difficulties, [that person] is sat across the table from someone who has a portfolio of contracts, is paid significantly more and is experienced [solely] in contract management.
'In most local authorities these individuals sit within finance and come from a finance background rather than a pure contract management background.'
This was backed up by a new National Audit Office (NAO) report, which claimed that public bodies in general do not have the knowledge necessary to manage PFI contracts successfully.
The NAO report read: 'Public bodies often do not have the in-house capability or expertise to effectively manage and identify savings from complex PFI contracts.'
One solution to this problem, proposed by the IfG, is for government departments to offer councils access to this kind of commercial expertise.
The Department for Environment, Food and Rural Affairs already works with Local Partnerships, a company owned by the Local Government Association (LGA) and the Treasury, to ensure that councils have access to the contract negotiation and management skills to manage waste PFIs.
However, the NAO pointed out that many public bodies may not have the money to pay for Local Partnerships and the IfG noted that smaller councils could find it hard to justify paying for in-house expertise.
PFI deals have been lambasted by the national media this week after the collapse of infrastructure giant Carillion on Monday.
The firm signed PFI deals with many local authorities, including building schools for Rochdale, Barnsley, South Tyneside and Gateshead MBCs and Wolverhampton City Council.