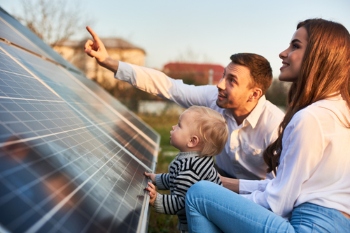 A new scheme aimed at bringing local authorities and communities together to help reduce carbon emissions and improve air quality has been rolled out across the country.
Local authorities are being invited to join the Community Energy Pathways programme, which helps councils develop a community energy sector in their area as part of the drive towards net zero.
The scheme is the brainchild of Community Energy South, an organisation set up in 2013 to support local energy groups in the South East of England with training, expert advice and project management experience.
Supported by Community Energy England and the BEIS Net Zero Department, the programme has helped communities across the South East to establish community energy groups, set up community solar initiatives, innovative heat projects and electric vehicle charging.
Philip Coventry, acting co-chief executive at Community Energy England, said: 'We are really excited about what Community Energy Pathways can do for this sector. Pathways has arrived at the perfect time to support communities wanting to transition to net zero.
'Over the last year since COP26 we have seen an increase in interest from communities and the need to work together with local authorities to deliver the UK's net zero targets. Community Energy England look forward to working with the Pathways team and the community energy sector to support the growth required to deliver these trusted services so vital in helping communities to be resilient in the current energy crisis.'