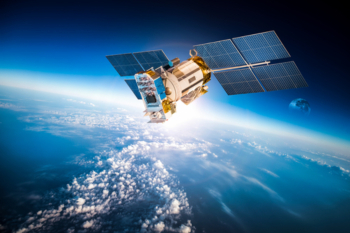 Local authorities are to receive free access to thousands of high-resolution satellite images of Britain which will help in areas such as planning and development.
The UK Space Agency's Space for Smarter Government Programme (SSGP) will provide access to archives of images and radar data for research and development projects.
The images will provide an unprecedented level of detail of major British cities, transport networks, national parks and energy infrastructure, according to the science minister Sam Gyimah who made the announcement yesterday.
It has already been used in a number of pilot projects, including one where Bournemouth Borough Council used the images to identify the best locations for electric vehicle charge points.
The Government expects there to be high demand from the public sector for the images, which offer sub 5m resolution with less than 15% cloud cover.
'From monitoring plastic pollution to supporting the next generation of electric vehicles, satellite imaging is transforming our society from the skies,' said Mr Gyimah.
'This is a great example of how our modern Industrial Strategy's support for our thriving space sector is spurring innovation, driving growth and further strengthening public services.'