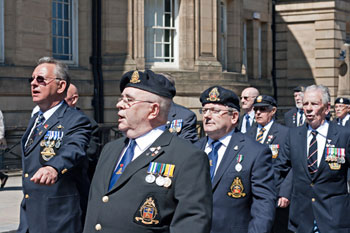 Campaigners have warned councils are failing to take account of veterans in their housing and homelessness strategies.
New analysis by the No Homeless Veterans campaign shows that 252 local authorities in England do not include veterans in their housing strategies. Just over half (176) also fail to consider the needs of veterans?in their homelessness strategies.
Figures also show that housing allocations for veterans fell by more than 10% last year, despite councils being required to give ex-service personal 'reasonable preference' when allocating housing.
Ed Tytherleigh, co-chair of the Cobseo (Confederation of Service Charities) Housing Cluster, said: 'We know that some local authorities are doing an excellent job helping veterans who find themselves homeless. However, it is still clear that many are failing to take account of veterans. That is unacceptable and there is more work to be done to ensure that every local authority is set up to identify veterans and direct them to the enhanced support they deserve.
'It is paramount that we continue to do the best we can for those who have served their country and are calling on more local authorities to come forward and work with us.'
The No Homeless Veterans campaign aims to reduce veterans' homelessness as close to zero as possible.