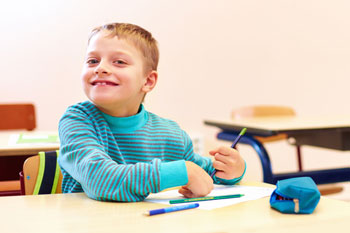 Councils are facing a £536m funding shortfall to provide support for children with special educational needs and disabilities (SEND), new research has found today.
A survey, conducted by the Local Government Association (LGA), has projected the shortfall for these services will double by 2018/19 compared to the previous year. This could affect councils' ability to meet their statutory duties.
The LGA said councils have overspent their allocated budgets for children with SEND for the last four years.
'We face a looming crisis in meeting the unprecedented rise in demand for support from children with special educational needs and disabilities,' said Cllr Anntoinette Bramble, chair of the LGA's Children and Young People Board.
'Parents rightly expect and aspire to see that their child has the best possible education and receives the best possible support. Councils have pulled out all the stops to try and do this, but are reaching the point where the money is simply not there to keep up with demand.
Government figures show the number of children and young people with Education, Health and Care Plans or statements has increased by 35% in five years.
Bucking the national trend, Lincolnshire County Council recently announced a £50m investment for improved SEND support in schools.
The money will ensure special schools have the right facilities in place and improve links with mainstream schools.