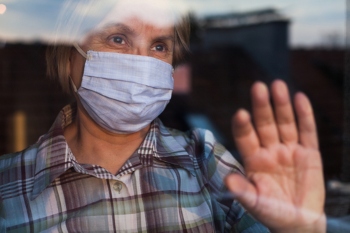 Funding for council schemes supporting people forced to self-isolate due to COVID-19 do not go far enough, according to new research.
Analysis by the Trades Union Congress (TUC) found demand was far outstripping supply for discretionary payments to workers who are ineligible for the Government's main scheme, under which £500 is given to low-paid employees who cannot work from home.
According to a Resolution Foundation estimate, seven in eight workers do not fit the criteria for the main scheme.
Of the 116 councils that provided data, representing 37% of councils running discretionary schemes, 31,979 applications were made, exceeding the available funding if granted.
The TUC estimated that the total number of applications would top 86,000, at a cost of more than £43.2m - £18m higher than the Government funding so far.
TUC general secretary Frances O'Grady said: 'No one should be forced to choose between doing the right thing and being plunged into hardship.
'The current system of patchy self-isolation payments and paltry sick pay just isn't working.
'The Government could fix the problem tomorrow by offering decent sick pay to those required to self-isolate.'
A Department of Health and Social Care spokesperson said: 'This is a targeted scheme to help people on low incomes who cannot work from home and we are continuing to work closely with local authorities in England to monitor the effectiveness of the scheme.'