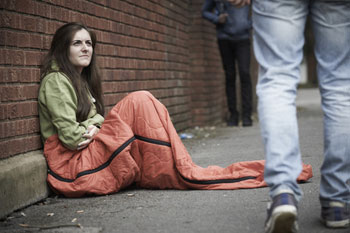 Councils will need an extra £10m to help young people facing homelessness under their new duties, research has revealed today.
New analysis by Centrepoint found that over half of councils do not have enough funding to carry out the extra assessments, prevention work and relief work required under the Homelessness Reduction Act.
It revealed that the year before the introduction of the new duties, only 35% of young people received an assessment. Figures show that 103,000 young people asked for help with homelessness in 2017/18, leading to a significant increase in work for councils.
The charity says councils face a funding shortfall of £10m just to cover the extra support needed by those under 25.
The report states: 'This analysis considers only those aged 16 to 24 years old, whilst the allocated funding provided by MHCLG is required to cover all ages. This further adds to concerns that councils have not been sufficiently resourced to manage the increased caseload with the Homelessness Reduction Act.
'In order to fulfil these new duties it is essential that councils are adequately resourced and that resources are allocated based on evidence of demand and need.'