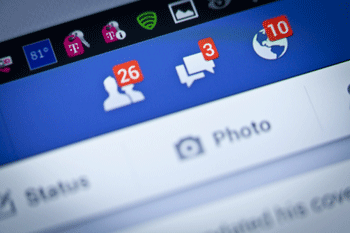 Councils in North Wales have defended their right to use fake Facebook profiles to gather information on illegal activities.
Gwynedd and Denbighshire county councils admitted their trading standards departments had used 'pseudonym' profiles in investigations into counterfeiting.
They say the method is legal and helps to protect the public and businesses from criminals.
But campaigners Big Brother Watch slammed the tactics as 'shocking'.
They said using social media to gather intelligence was 'a shameful practice' which would interfere with the right to privacy.
Gwynedd council confirmed to LocalGov that it had used a covert profile.
A spokesperson said: 'There are various investigative methods available to the council, including covert investigations with the use of online platforms, which we undertake in accordance with all relevant regulations.
'Such methods can be used by the council in carrying out its duties in relation to Trading Standards, for instance to investigate the alleged sale of illegal or counterfeit goods so that we can help protect consumers, the public in general and legitimate businesses.'
Denbighshire council confirmed an undercover profile is used by its Trading Standards department and one officer had received training in how to use the method for investigations.
The Chartered Trading Standards Institute said covert operations had always been a key aspect for enforcement bodies in tackling criminal behaviour.
'As with test purchasing of under-age goods, there are clear guidelines in place under the Regulation of Investigatory Powers Act for authorities using covert profiles to gather intelligence.
'Trained officers are overseen by a national body, and evidence is logged in the same way as physical evidence would be.
'The covert investigations are conducted in the interest of public safety, often aimed at stopping dangerous and illegal counterfeit products from reaching consumers.'