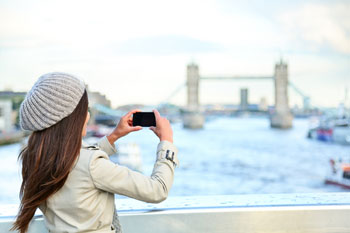 Local authorities can use the devolution agenda to capitalise on the growing 'staycation' market, council chiefs say.
New research commissioned by the Local Government Association (LGA) revealed domestic tourism is predicted to grow 2.9% annually over the next decade - more than the overall economy (2.5%).
This follows industry figures which show there were 103m overnight trips in England last year - 11% more than in 2014 - with a total spend of £19.6bn.
The West Midlands have seen the largest increase in overnight trips (+22%), with Yorkshire (+20%), the South West (+14%) and London (+14%) following close behind.
The LGA urged the Government to maintain devolution momentum in order to make the most of the growth in vacations by British citizens within the UK, so-called 'staycations'.
The local government representatives said councils were best placed to make decisions over transport, infrastructure, skills and business support - all central to devolution and essential to tourism.
Council chiefs welcomed the introduction last month of Whitehall's Tourism Action Plan - a series of initiatives designed to make travel in Britain easier - describing it as 'a step in the right direction'.
This action plan was launched alongside a £40m Discover England fund, which provides cash to projects and organisations in different geographic areas to help attract tourism outside of London.
Cllr Ian Stephens, chair of the LGA's culture, tourism and sport board, said: 'The tourist economy is one of the UK's fastest growing economic sectors and councils have the opportunity to align their devolved responsibilities to improve their tourism offer to best showcase their unique identity and heritage, from food and drink and natural landscape to historic buildings and traditional festivals.
'Local areas have already capitalised on recent tourism opportunities and councils can use devolution deals to improve transport, infrastructure, skills and business support, which are crucial levers to maximise the tourist pound and economic growth.'
'Decisions about these critical success factors for boosting tourism are best taken at the local level, which devolution deals stand to make possible through combined authorities and similar local governance arrangements,' he added.
Cllr Stephens also pointed out the move to full localisation of business rates by 2020 means it will be important for councils to 'support and attract tourism-related businesses'.