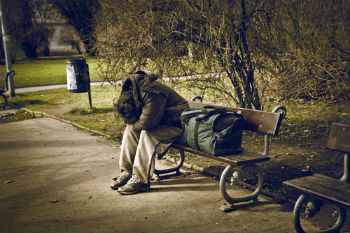 Council leaders have called on the Government to ensure vulnerable people can access support regardless of their immigration status during the pandemic.
The Local Government Association (LGA) wants the Government to suspend the No Recourse to Public Funds (NRPF) condition during the coronavirus crisis.
It argues this would enable vulnerable people to access welfare benefits to prevent them from becoming homeless.
The LGA is also calling for greater clarity on what additional practical support will be available to councils to help them move rough sleepers out of hotels and temporary accommodation and into housing.
Cllr David Renard, the LGA's housing spokesman, said: 'As the economy recovers, local outbreaks may mean there still may be a need to be able to access safe and suitable accommodation and financial support to allow for self-isolation, particularly for single adults without care needs who are not usually eligible for social services' support.
'This could be enabled by a temporary removal of the NRPF condition which would reduce public health risks and pressures on homelessness services by enabling vulnerable people to access welfare benefits.'