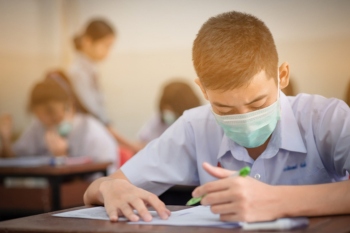 Education inequalities that have been exacerbated by the pandemic are unlikely to be solved by a quick "catch-up" initiative, council leaders have warned today.
In a new report, the Local Government Association (LGA) said COVID-19 has increased existing vulnerabilities and learning gaps to such an extent that a long-term strategy providing intensive and holistic support is required.
It also said that increased joint working throughout the crisis has exposed levels of deprivation and hardship that were previously hidden to settings, schools and services.
Cllr Judith Blake, chair of the LGA's Children and Young People Board, said: 'A quick "catch-up" initiative does not do justice to what is needed to ensure the best outcomes for all children and young people.
'Instead, we need to tackle head-on the inequalities exacerbated by the pandemic. This requires a long-term strategy and funding to target the most vulnerable and disadvantaged pupils; adopting more holistic working practices which have flourished during the pandemic; and realigning communications between central and local government to help develop and establish better education and support policies that put children at the centre of our recovery.'
The report also found a greater complexity of needs of children entering the care system, extreme fatigue and risk of burnout among local leaders and a backlog of demand for statutory children's social care.