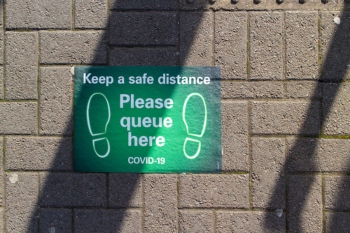 Councils have urged the Government to extend its COVID-19 outbreak funding to support local contact tracing.
The Local Government Association (LGA) said councils will need to ramp up their successful contact tracing efforts in a bid to tackle rising Omicron cases.
However, the Government's Contain Outbreak Management Fund (COMF) is set to end in March 2022.
Cllr David Fothergill, chairman of the LGA's Community Wellbeing Board, said: 'Using their local knowledge and contacts, councils have complemented the national test and trace system by successfully finding many hard-to-reach cases, while also helping to encourage as many people as possible to get vaccinated. We must learn the lessons of the past two years and tap into and utilise this local expertise.
'With extra funding for councils to contain and manage outbreaks, including for contact tracing, running out, there is growing concern that key staff in tracing roles are leaving or will leave, just as cases are rising. Only with the necessary powers and resources, can councils continue to lead local efforts to tackle outbreaks swiftly and effectively.'
The MJ has discovered some local authorities are understood to have already run out of COMF for 2021-22.
Photo: GarethWilley / Shutterstock.com